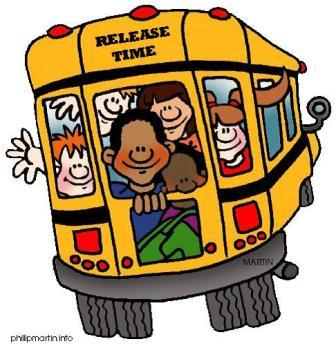 ** Click on "Early Release Bus" for a permission slip (OR) a permission slip can be found in the school office or a hand-written note with the parents signature will do. **
For over 70 years, children have been attending released-time classes known as "Bible Club" on Monday afternoons. Bible Club begins in the fall and will run throughout the school year to early May.
Under New York state law, children are allowed to be released from public school up to one hour per week for religious education. Check out www.releasedtime.org
Bible Club combines constructive Bible teaching, singing, Scripture memorization, contests, crafts and plain fun geared to the age and interests of the children. Please visit us at anytime, we'd love to meet you.
Children are released on Mondays at 2:20 and safely transported by school bus to Exley United Methodist Church. They are located at 338 Lake St. Wilson, just a short distance from the Thomas Marks Elementary school. They have been very gracious for allowing this ministry to be held within their building and we are very thankful for that. At 3:10, the bus returns once again to transport the children back to the school to return home on their regular bus.